April 13, 2021
NDMU Partners with Safeway Pharmacies to Distribute COVID-19 Vaccine
Starting Tuesday, April 13, Notre Dame of Maryland University will be partnering with Safeway Pharmacies to distribute COVID-19 vaccinations to the campus community and Baltimore community at large.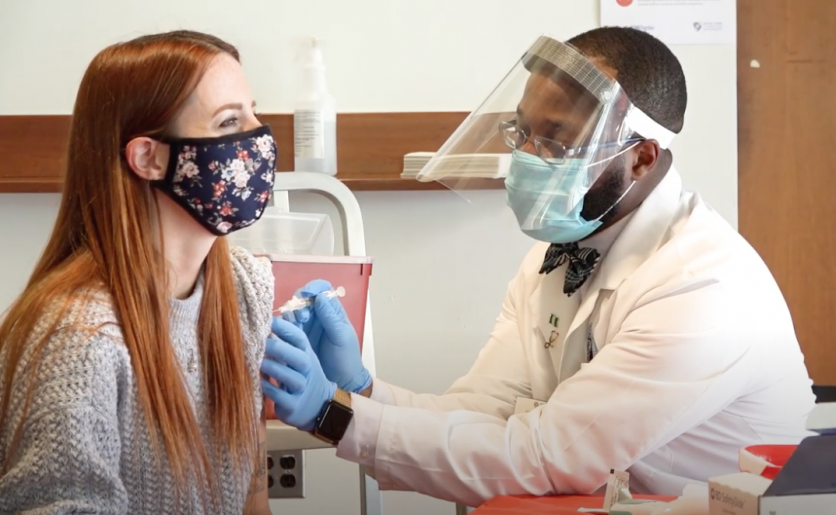 The clinic will be held in the gym on NDMU's campus on Tuesday, Wednesday, Thursday and Sunday starting April 13. The clinic will run each day from 9:00 a.m. – 6:00 p.m.
Notre Dame is proud to partner with Safeway Pharmacies to bring the COVID-19 vaccine to not only the NDMU community but also to local colleges and the surrounding community. NDMU's School of Pharmacy students and staff will be on-site with Safeway Pharmacy members to help administer the doses.
The Pfizer vaccine will be distributed at the clinic. After receiving the first dose, a sign-up to receive the second dose will be made available for clinics on campus three weeks (21 days) later.
Appointments are still available and anyone ages 16 and over are eligible to sign up.