May 31, 2018
Notre Dame Adds Outdoor Track to Athletics' Roster
Notre Dame is on the fast track, offering a new NCAA sport for the 2018-19 academic year.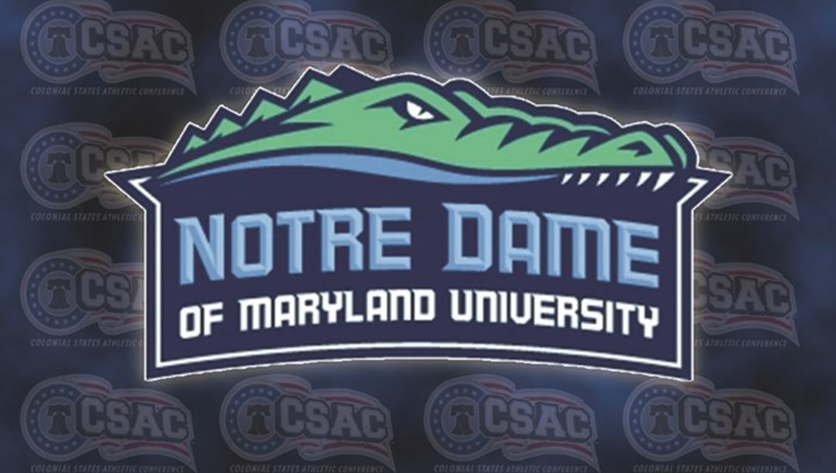 Notre Dame of Maryland University (NDMU) is off and running with the addition of a new NCAA sport for the 2018-19 academic year. This week, NDMU added Outdoor Track to its roster and announced it will compete in Spring 2019.
Director of Athletics and Wellness, Renee Bostic says "we are excited to introduce Outdoor Track here at NDMU and provide our student-athletes with another varsity sport opportunity."
Outdoor track is one of the fastest growing sports for pre-college girls across the country. In Maryland alone, nearly 6,000 high school girls run track. The addition of the program is already having a positive impact on the University. Several members of the Cross-Country Team, the Track Club, as well as incoming students have committed to running track for the upcoming season.
"By adding Outdoor Track to NDMU's other eight NCAA sports we are providing our cross-country student-athletes with another opportunity to compete in a spring sport. We also get to create opportunity for other athletes to take on track as a way to increase their performance levels in the other sports where they compete." says Bostic. "Outdoor Track is great for the well-rounded athlete."
Citing his extensive background with track and field, Bostic says current Cross-Country Head Coach, Patrick Donohue will assume the role of Head Track Coach.
"I am excited to bolster the athletic program at NDMU through the addition of Outdoor Track. As a longtime coach," says Donohue "I've seen the benefit that track brings to an institution. It is an international sport that binds athletes of all different skills together towards a common objective. It is my distinct privilege to oversee the start and development of this competitive sport and trust that Notre Dame will have a bright future in the world of Track & Field."
While the schedule hasn't been announced, this year's team will compete in seven meets.
Notre Dame is a member of the Colonial States Athletic Conference (CSAC) and will now be one of four schools in the CSAC to host a track team, including associate members.
With the addition of Outdoor Track, the Gators now sponsor nine NCAA Division III sports: basketball, cross country, field hockey, lacrosse, soccer, softball, tennis, track and volleyball.