August 17, 2017
Notre Dame of Maryland University Announces New Board of Trustees Chair
Notre Dame of Maryland University Board of Trustees has named longtime educator and community leader, Dr. Brenda Jews as its new Chair.​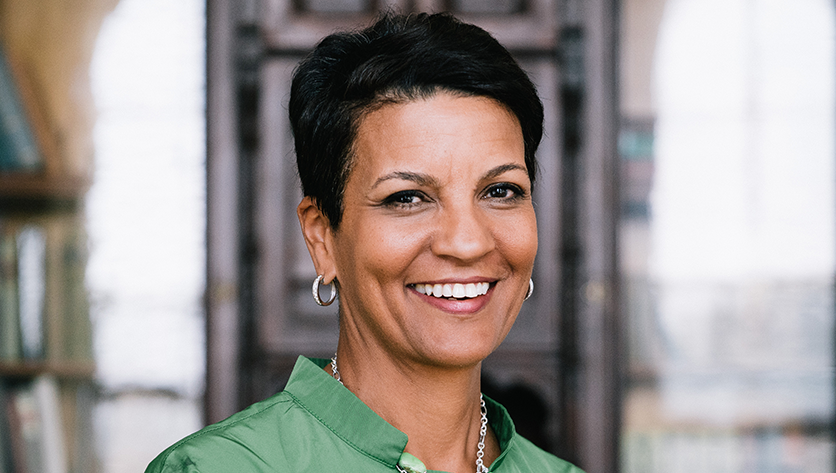 Notre Dame of Maryland University Board of Trustees names longtime educator and community leader, Dr. Brenda Jews as Chair of the Board of Trustees.
Dr. Jews has a proven record of administrative and instructional leadership and her work experience demonstrates success in executing short and long-term strategy in partnership with diverse constituencies. Prior to her selection as chair, Jews served as Vice Chair of the Board of Trustees for four years. She was first appointed to the Board in 2011.
"Having Brenda at the helm of our Board of Trustees solidifies NDMU's continuing dedication to appointing dedicated community and business leaders," said President Marylou Yam. "Brenda is a mission-driven leader with extensive experience as an educator. Her depth of institutional knowledge and focus on strategic planning make her a strong choice and we are thrilled."
Dr. Jews is a respected leader and strong advocate for higher education. She held the position of Assistant Head of School for Maret School in D.C., one of the nation's top independent schools. Among her other credentials, she served as the Assistant Director of Admission for Wellesley College in Massachusetts, one of the country's top women's colleges. In addition to her duties on the board, Dr. Jews currently serves on the board of the Caves Valley Golf Club Foundation.
"Notre Dame's tradition of innovation, inclusivity and educating the whole person has been a cornerstone of higher education not only in the region but in our nation. Being the first Catholic college to grant degrees to women in the U.S., Notre Dame knew it was groundbreaking from its foundational level, and it is with that spirit I accepted the position to serve as Chair of the Board," said Jews. "I am 100% behind Notre Dame's Mission, strategic direction, and leadership. Notre Dame's future is bright and I am honored to serve as Chair."
A graduate of Yale University, Dr. Jews received her Education Doctorate from the University of Pennsylvania and her Masters of Education from the University of Virginia. She and her husband Bill reside in Owings Mills.
Dr. Jews succeeds Gino Gemignani, a retired senior vice president at Whiting-Turner, who began his final term as NDMU chair in 2014. He served the University for 21 years.
Additionally, Notre Dame is pleased to announce that four additional Trustees have also joined the Board including: Patricia McLaughlin, SSND '66, Dr. Robert Scott, Richard Moreland, and Leslie Simmons '94.