August 30, 2019
Notre Dame Names New Vice President for Enrollment Management and Marketing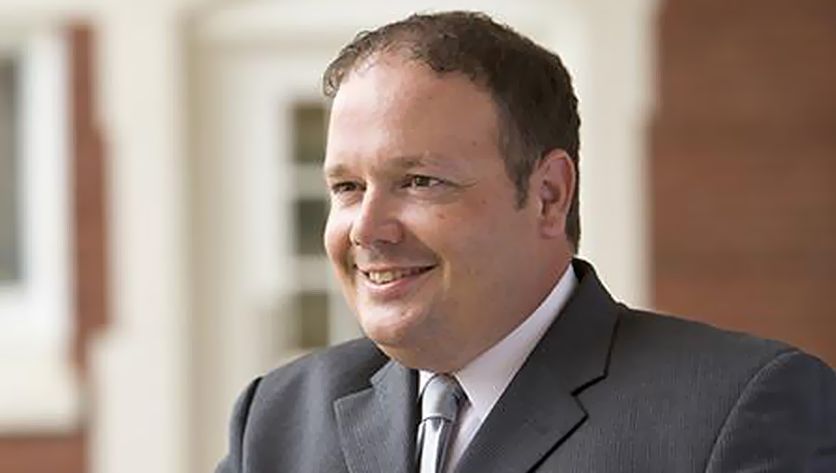 Notre Dame of Maryland University, a comprehensive co-educational institute of higher learning with Maryland's only women's college, has named Scott Briell it's Vice President for Enrollment Management and Marketing.
In his new role Scott will oversee all aspects of the admissions and financial aid operations and is responsible for providing leadership and coordination for a comprehensive enrollment management strategy. He will also serve on the President's senior leadership team.
"Scott possesses an impressive record of accomplishments with over 25 years of higher education and enrollment management experience," says Marylou Yam, president of Notre Dame of Maryland University. "We look forward to Scott joining our community and excited for our great accomplishments ahead."
He most recently served as Vice President for Enrollment Management at Graceland University in Iowa. Scott is a 1992 Magna Cum Laude Flagler College graduate and earned a Master of Arts in American Studies at Pennsylvania State University, Capitol College in 1994.
"I look forward to leading the enrollment and marketing division as we endeavor to effectively tell the NDMU story to a broad range of prospective students," says Scott. "It will be an honor to work with the enrollment team and University leadership in a collaborative, transparent, and thoughtful way. I feel privileged to join the NDMU Community."
For the last 15 years, Scott has served three universities in senior leadership roles. As the Senior Vice President and Dean of Admissions at Brenau University, Scott led the university to unprecedented enrollment growth. His team increased Brenau's Women's College enrollment by more than 270 students in six years and Brenau's overall enrollment increased from 1,800 students to more than 2,800 in eleven years. At Iowa Wesleyan, Scott increased the size of the incoming class by 60% in one year. He also led the college's transition to university status.
Scott has also presented at several regional conferences. His presentations focus on enrollment management and marketing strategy. His work was featured in the November 2004 publication, "Admissions Marketing Report."
Scott is residing with his wife Nicole and daughter Darian in Lutherville-Timonium. His step-son Anthony "Vinny" Marshall lives in Gainesville, Fl.