April 20, 2017
Projects for Peace Grant Awarded to Two NDMU Students
Two Notre Dame of Maryland University students are among those that have been chosen to design and undertake Projects for Peace. Micah Castelo and Lorelie Elaine Soriano submitted one of the 120 winning projects that are being awarded $10,000 each for implementation this summer.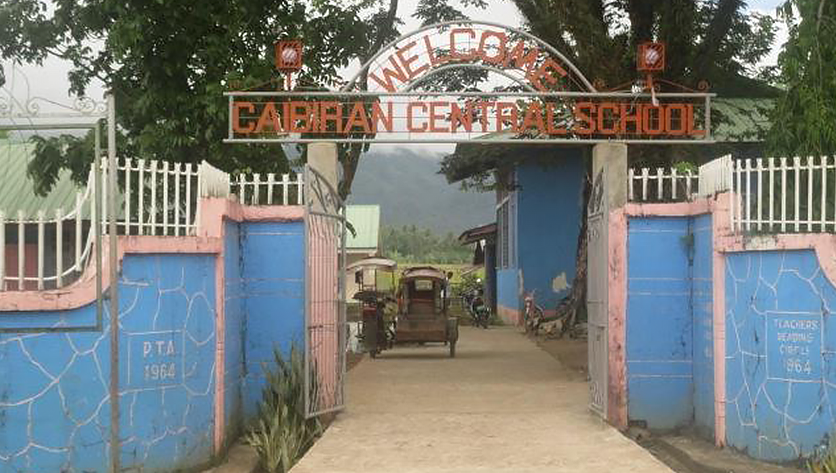 Castelo and Soriano's project centered around the construction of the first official library of the Caibiran Central School in the city of Caibiran located in the eastern Visayas region of the Philippines. The area was nearly destroyed during Typhoon Haiyan in 2013 and continues to recover from the effects of the storm.
"From the start," Castelo says "we knew that we wanted to work on a project in the Philippines because we are both Filipina." Castelo didn't have to reach very far to find motivation, "when I was still in the Philippines, my parents enrolled me in a private school because the public schools did not have enough resources to ensure each child succeeds. I see this award as a privilege that I have been granted. I want to use this privilege to help those children in need…They deserve this just as much as anyone else."
Projects for Peace was the vision of philanthropist Kathryn W. Davis on the occasion of her 100th birthday. Until her death at 106 in 2013, Mrs. Davis was intent on advancing the cause of peace and sought to motivate tomorrow's promising leaders by challenging them to find ways to "prepare for peace".

The Davis family continues to honor her legacy by funding Projects for Peace and is heartened by the quality and inventiveness of the projects to be undertaken in 2017. This year, motivated students submitted winning proposals that address conflict resolution and reconciliation, foster understanding, provide opportunity, and help to build community.
Soriano says winning this award gives her the opportunity to give back to her home, "As intellectuals and as immigrants, we are the lucky ones and this award gives the perfect opportunity to help those who are not as lucky. This project definitely emphasizes a key part of being Filipino: wherever we are in the world, we are all one family."
NDMU is one of seven women's colleges to make the list. Among the others – Barnard College, Smith College and Wellesley College. Since its inception in 2007, 25 NDMU students have had their proposals for projects selected. This is the ninth straight year that NDMU students have been awarded Projects for Peace. Previous projects have taken place in Peru, Bolivia, Kenya, and Tanzania.
Make a Contribution
To donate to Castelo and Soriano's project, fill out the online form, select "Other" under designation, and add Davis Projects for Peace.