The Bulletin is published every month for faculty, staff, and students.
---
August 2018 Contents
NDMU News
New This Fall - The NDMU Multimedia Studio
UAB is now home to the NDMU Multimedia Studio (room 119). The facility is a recording and editing space where the entire school community can record audio, video and multimedia to enhance teaching and learning. The new space will allow you to bring your multimedia projects to life.
The studio features easy-to-use tools for beginners, intermediate, as well as expert audio/video creators. It is available to:
Educators: Use the studio to create course introductions, effective educational videos, explainer videos to teach complex concepts, and even animations.
Students: Use the studio to record and produce group presentations, make public service announcements, and even create vlogs for your student organizations.
NDM Staff & Administrative departments: Use the studio to create explainer videos and tutorials, conduct candidate interviews, and practice presentations.
Preview the studio at the 2018 Faculty Institute or visit our website, starting August 20.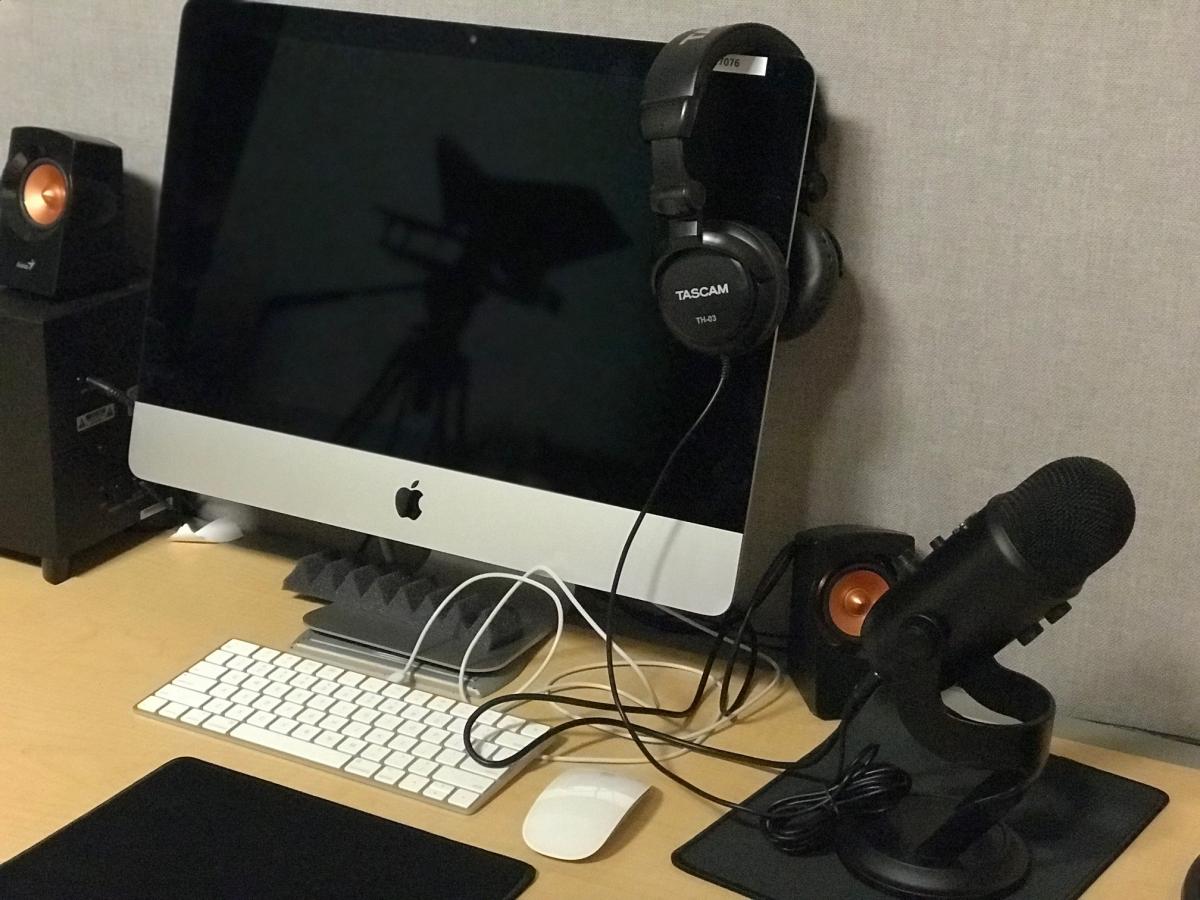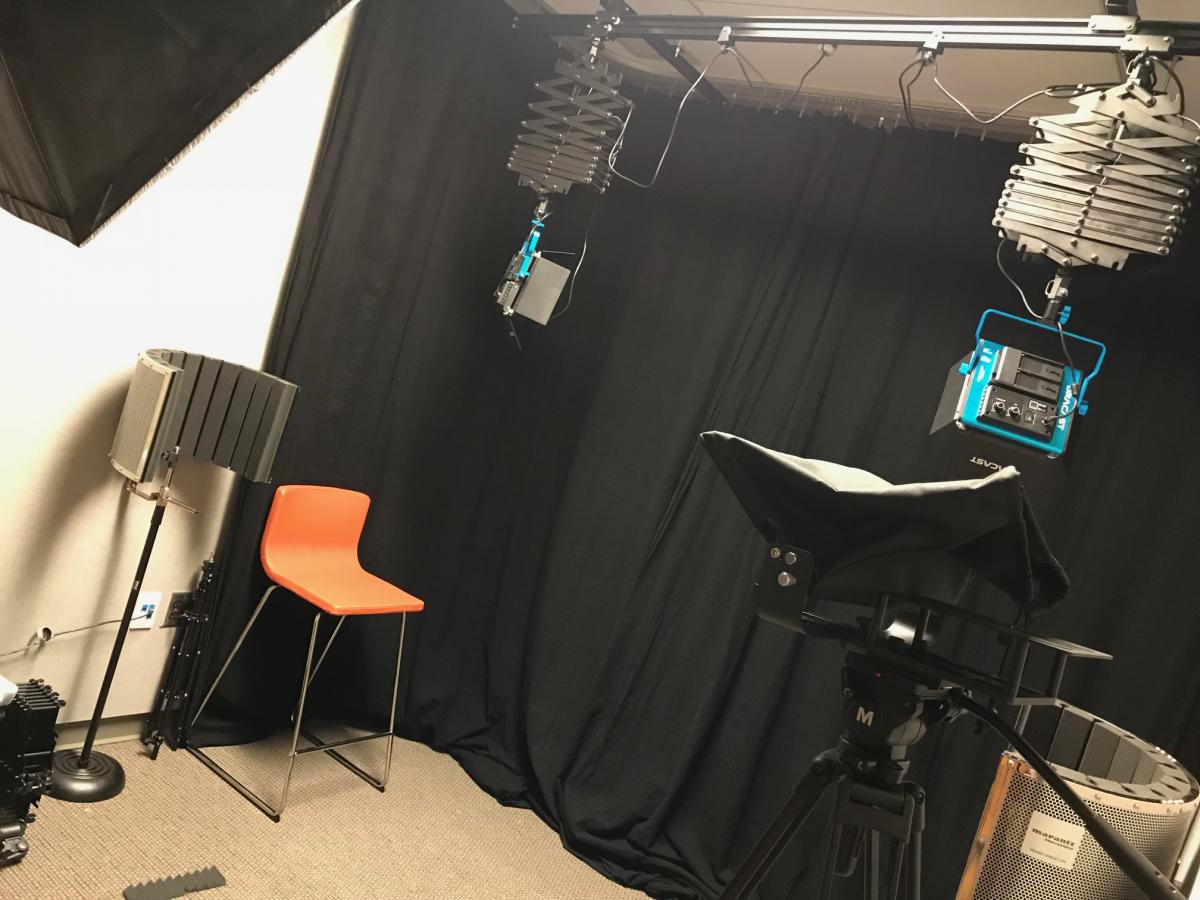 ---
Gator Grind
The Gator Grind is returning to campus. The cafe which proudly serves Starbucks coffee began operations for the new semester on Monday, Aug. 20 at 8 a.m.. The first week, including new student move-in day, hours will be 8 a.m. - 3 p.m.
Beginning the first week of class on Aug. 27 Gator Grind will begin be open during its regular hours. Those hours are as follows:
​​Monday and Fridays - 8 a.m. - 3 p.m.
Tuesday through Thursday: 8 a.m. - 6 p.m.​​
---
Common Read Selection Available Now in Bookstore
The 2018-2019 common read selection is Girls Like Us, written by Rachel Lloyd is now available in the bookstore.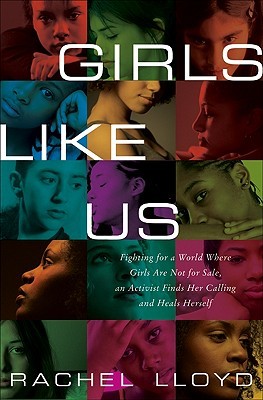 Every year, the University selects a novel for the entire NDMU community to read. Girls Like Us was chosen because it aligns with the Missions' of the University and the School Sisters of Notre Dame to promote the advancement of women and promote social responsibility. The "Common Read," as it's deemed, creates a unifying and enlightening experience for all—especially our first-year Women's College students in their introductory seminar, NDMU 100.
The book chronicles Lloyd's own escape from the commercial sex industry and her resulting formation of New York City's GEMS, Girls Education and Mentoring Service. Girls Like Us is Lloyd's first publication, and it is an awe-inspiring intercultural read for students, faculty, staff, and alumnae and alumni.
In addition, Ms. Lloyd will take part in a discussion with our community on November 7, in LeClerc Auditorium. She will discuss everything from her own experiences, her efforts to stop sex trafficking to her appearances and statements to the United States Senate Judiciary Subcommittee on Human Rights and the Law in order to combat child sex trafficking and prostitution.
---
Collegetown Shuttle to Resume Service
Beginning on Monday, August 27, Collegetown's bus will be up and running for students. For more information on routes and timetables check out the Collegetown website.
Also, don't forget Collegetown partnered with TransLoc last year to bring you the TransLoc Rider app. The app allows you to track your bus in real time. It includes features like favorite routes, favorite stops and notifications so you can set an alert when your bus is 5, 10, or 15 minutes away!
In addition, the app will allow Collegetown to send service changes and route information directly to the app inbox, so you'll know if anything is affecting your ride. Bookmark the real-time shuttle map, or download the TransLoc Rider app to have the latest information!
Enjoy the ride!
---
Trailblazers, Paving the Way
This academic year, the University is welcoming an unprecedented number of first-year students. Of those students, nearly 160 are first generation college students – meaning neither of their parents have a 4-year degree. Each student is eligible for the Trailblazers Scholars Program.
In an effort to provide further support for these students outside of existing Trailblazers programming, the I'm First Initiative is being launched. The campus wide initiative will allow first generation faculty and staff to self-identify and volunteer to put an "I'm First" poster in their office and wear a button.
The initiative does not require any additional training but will allow students to have another point of contact for resources and support on campus. The buttons will be given to new and existing Trailblazers when they arrive on campus and distributed along with an "I'm First" poster to interested staff and faculty.
Each faculty/staff member will have the opportunity to connect and interact with the Trailblazers via programming throughout the academic year. Please consider wearing your pin during campus event to let our community of scholars know that they have your support.
To request a pin and poster, or for more information, contact the Director of the Trailblazers Program, Tiffany Lathan Smith.
---
Moving on Up
If you think some things look a little different this semester your eyes are not deceiving you. If you don't remember admissions being in Fourier Hall or Criminology being in Knott Science Center, it's okay!
Over the summer, several departments and people were relocated. Here is a list of changes and where you can find everyone:
Associate Vice President for Academic Affairs
Suzan Harkness - Gibbons Hall 118
Baltimore Collegetown Network
LeClerc Hall – rooms 311 – 314
Business Office
Reception and front desk – Theresa Hall 123
Career Services
Conference Services
LeClerc Hall – rooms 307 and 309
Department of Criminology
Director of Trailblazers Program
Tiffany Latham Smith - Theresa Hall 007
Office of University Communications
LeClerc Hall – rooms 305 and 306
Office of University Marketing
LeClerc Hall – rooms 302, 303 and 304
Office of Financial Aid
Fourier Hall – Ground level 001
Office of University Women's College Admissions
Fourier Hall – Ground level suites 002 and 024
Professor and Director of the Morrissy Honors Program
Evelyn Spratt - Otenasek House of the Morrissy Honors Program
School of Arts, Sciences and Business
Pam O'Brien - Gibbons Hall 115
Cathy Goucher – Gibbons Hall 113
---
Universitas
Hot off the presses is the latest issue of Universitas. In this issue you can read about NDMU's focus on women in STEM and how our students and faculty are making an impact both locally and on the national level. In addition, you can catch up on alumnae news in the "Class Notes" section as well as updates on Gator Athletics.
If you haven't received your copy, no worries. You can view the digital version.
---
Thyme to Turnip the Beet
We have all the dirt on the garden growing between Knott Science Center and Doyle Hall's Gator Grind.
The Wellness Garden, planted earlier this summer is part of NDMU's ongoing commitment to health and well-being on campus. It promotes healthy eating habits, as well as sustainability within our community.
About ten faculty and staff members volunteer their time to help maintain the area, taking turns watering, weeding and harvesting vegetables.
Among the items planted in this year's garden: basil, kale, zucchini, tomatoes, corn, and there are a handful of pumpkins.
This is the second year for NDMU's Wellness Garden.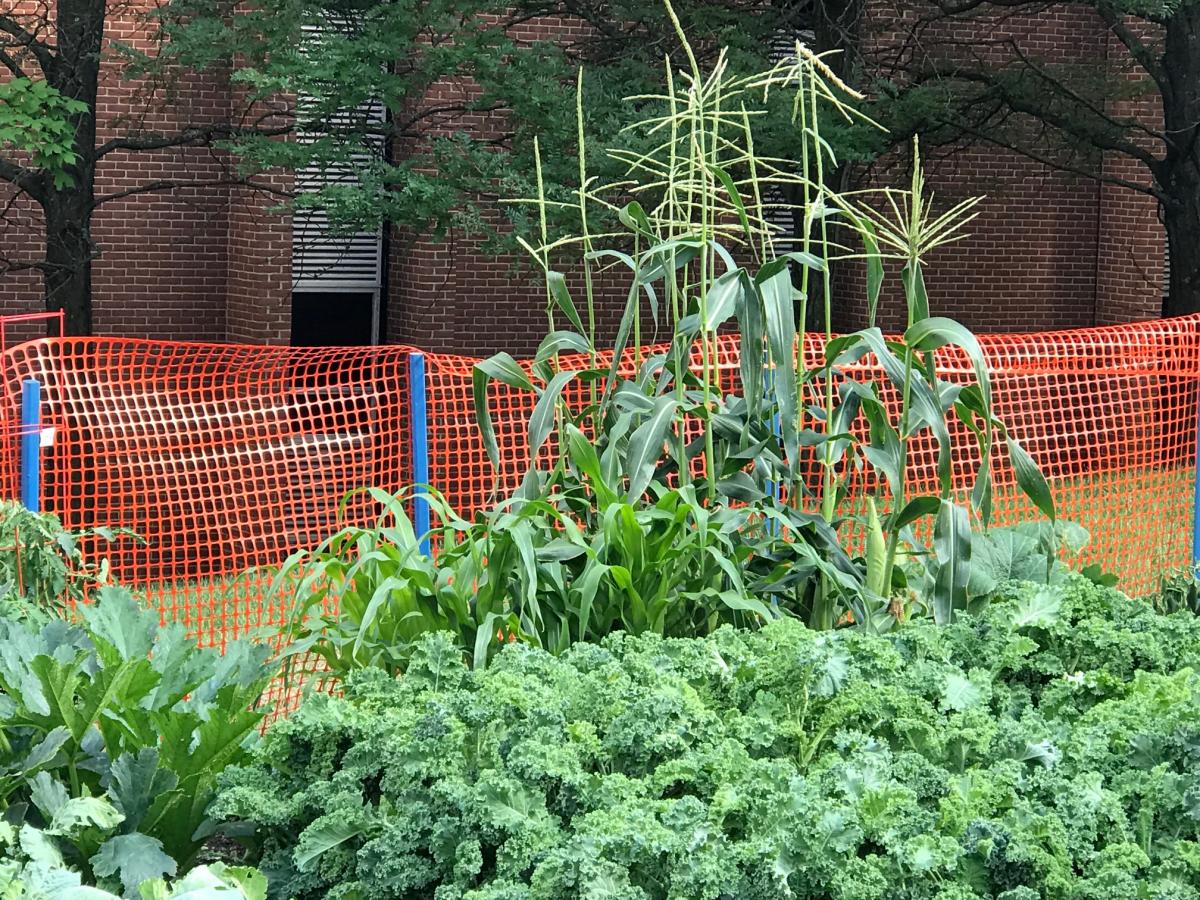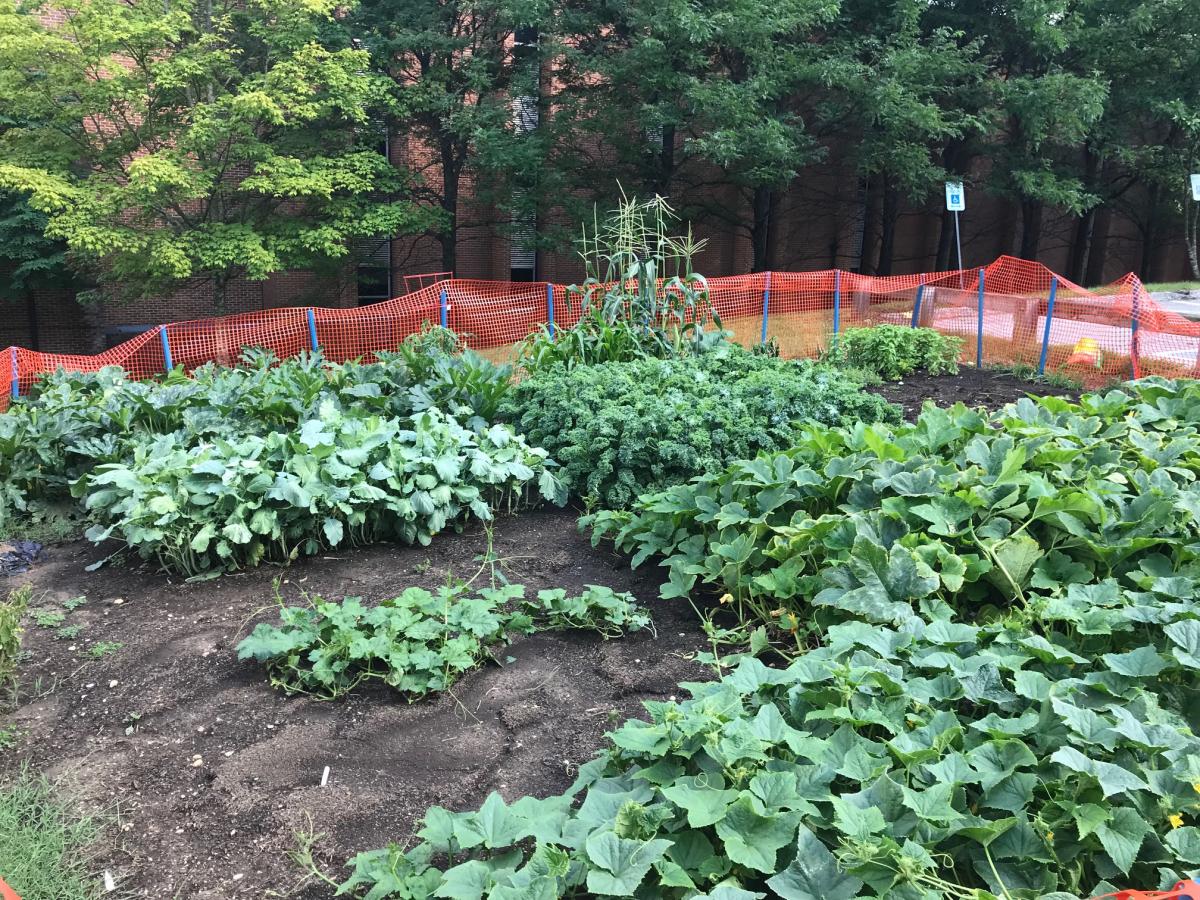 ---
NDMU Research in South Korea
Two Notre Dame students, Keira Mull '20 and Uloaku Onwumelu '20 got the experience of a lifetime this summer. They studied abroad at Yeungnam University in South Korea. The two took part in a 10-week research project on eDNA with NDMU professor, Dr. Hangkyo Lim. In addition to working with other scientists and furthering their biological research skills, the two imersed themselves in the culture - including eating new foods, visiting new places and making new friends.
For more on Keira and Uloaku's adventure check out NDMU News.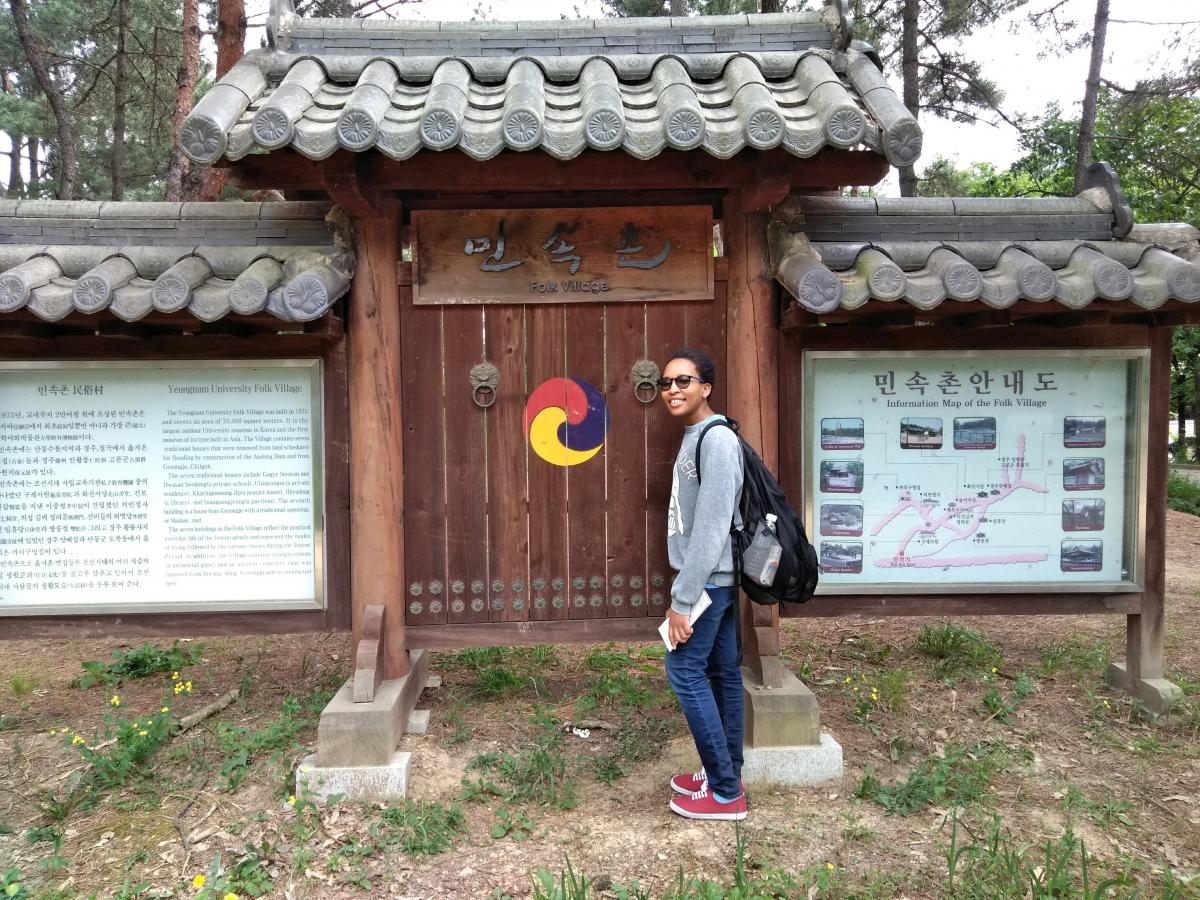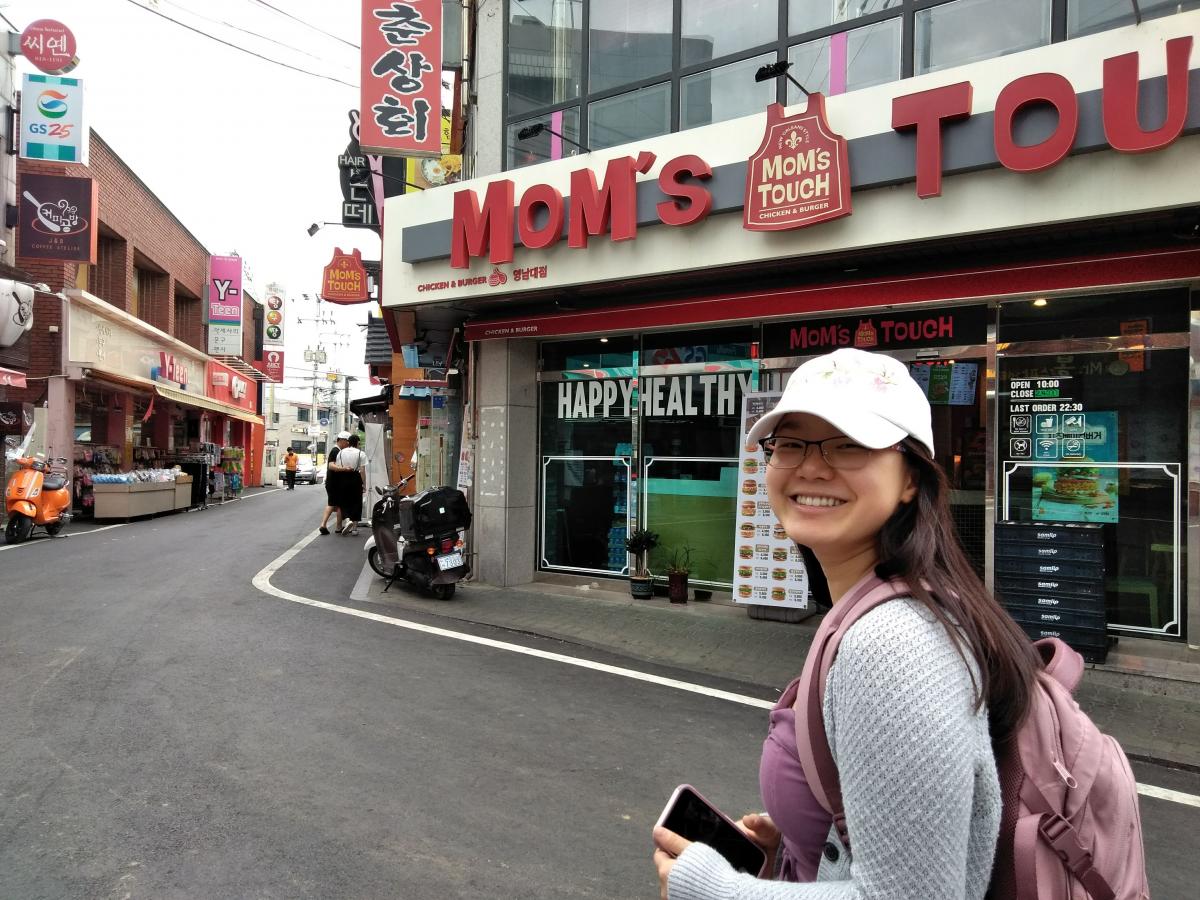 ---
Sports
Notre Dame student-athletes moved in last week in preparation for the 2018-19 athletic season. Cross country, field hockey and volleyball are the first to get the fall season started on August 31. Cross country will compete in their first race at Stevenson University, while the field hockey and volleyball teams will both play at home starting at 4 p.m. with field hockey facing local rival, Hood College.
During the field hockey game, NDMU will host the first of nine Gator Rallies this year. Food will be served at Alumnae Field in support of the field hockey team. At 7 p.m., volleyball will face Trinity Washington University at MBK Sports Complex. On Labor Day Sunday (9/2), the NDMU soccer team will get things kicking at home against York College (NY) at 1 p.m.
---
Loyola Notre Dame Library News
Library Open House on Wednesday, September 26, 2-4 p.m. – Save the Date!
Save the date! The Library will be hosting an Open House on Wednesday, Sept. 26 from 2-4 p.m. Get a firsthand look at our new furniture, collaborative work spaces, innovative equipment at the Makerspace (including virtual reality technology), and more! Library staff will also be on hand if you want more information about other library resources and services. Stay tuned for more information.
Copyright Workshops at the Library
Confused about copyright? The Copyright Information Center will be hosting a series of workshops to answer all of your questions. The workshops are available to all faculty, students, and staff.
September 21, 3-4:30 p.m. – "Copyright Crash Course"
October 5, 3-4:30 p.m. – "Fair Use in Depth"
October 26, 3-4 p.m. – "Copyright or Copyleft? Making Sense of Creative Commons"
November 9, 3-4:30 p.m. – "Authors' Rights and Publication Contracts: What to Know Before You Sign"
For more information, to schedule a consultation, or register for a workshop visit LNDL's website.
---
News by School
School of Arts, Sciences, and Business
Faculty Accomplishments
Sean Coyne, Ph.D, Assistant Professor of Psychology, and his colleagues published a paper entitled "Adaptive developmental plasticity in rhesus macaques: the serotonin transporter gene interacts with maternal care to affect juvenile social behavior" in The Proceedings of the Royal Society B Biological Sciences.
---
Congratulations to Erinn Gales! She recently received the 2018 Staff Award for Outstanding Civic Engagement, for collaborating with the community for service-learning and civic engagement initiatives and encouraging others to integrate civic engagement and service-learning into their respective roles.
The award was presented by Campus Compact Mid-Atlantic.
---
Professors Roberta Engel and Hangkyo Lim recently participated in the 2018 City Nature Challenge at Leakin Park. As entomologists, both collected and identified specimens for the event.
---
School of Education
Faculty Accomplishments
Juliann Dupuis will be presenting at the North American Association for Environmental Education conference in Spokane Washington in October with Dawn Martin, Kelly Bull and a former student Kim Chrystal.
Katherine Beauchat, one of our new SOE faculty, was recently accepted to present at two conferences: the New York State Reading Association Conference in October 2018, and the National Reading Recovery & K-6 Literacy Conference in February 2019. She was also requested to write for the National Reading Recovery's blog which she will do in preparation for the conference as well as a follow-up post-conference.
Angelo Latizia, another of our new SOE faculty, agreed (prior to joining our team) to participate in PDS training and in a Social Studies SPA webinar training this summer.
Ryan Schaaf has been writing a gaming blog series for "Amplify Games" (an educational gaming company). He wrote this year-long series, Learning With Digital Games with the understanding that it would be published as a whitepaper, and that is exactly what is now happening. KUDOS Ryan! Game On!
Kelly Bull has been making good use of her time on sabbatical. As a commission member of Social Justice in Teacher Education Programs, she has a new publication entitled "Language and Intercultural Communication for Changing Populations: Pedagogical and Curricular Decisions in Course Development" in Social Justice Across Contexts.
Lisa Pallett and Angela Snyderhave been accepted to present at the National edTPA (Education Teaching Performance Assessment) Conference hosted by Stanford Center for Assessment, Learning (SCALE) in San Jose in October. Their presentation is titled, Down the Rabbit Hole: The Journey to Successful edTPA Implementation at a Small University.
Student Accomplishments
Congratulations to student Dionna Latimer-Hearnfor her poster presentation and award at the World Education Research Association (WERA) Conference held in Cape Town, South Africa. Dr. Fenster helped Dionna with her poster preparation. It's believe that this is the first internationally presented award to one of our SOE dissertators.
School of Nursing
Student Accomplishments
Here is proof that Notre Dame prepares our students for the working world. Congratulations to the following students for receiving and accepting placement in area hospitals:
Elizabeth Brooks - OR, Franklin Square Hospital
Valentina Canchanya – Labor & Delivery, Johns Hopkins Hospital
Kirsten Chrest - Labor & Delivery, Mercy Hospital
Madalyn Dewling - ED, Children's Healthcare of Atlanta, GA
Karla Medrano - Labor & Delivery, MedStar Harbor Hospital
Ellysia Mohammed - PACU, MedStar Union Hospital
Keisha Moss - MICU Stepdown, Franklin Square Hospital
Alondra Paz - Labor & Delivery, Holy Cross Hospital
Alexis Thompson – PICU, Johns Hopkins Children's Center
School of Pharmacy
School Award
Baltimore County Department of Aging presented the Legacy Partner Award to the School of Pharmacy for its sustained commitment and service to geriatric clients in Baltimore County. The award was presented at its annual luncheon on May 17, 2018.
Faculty Publications
Dr. Jennifer Bailey, Assistant Professor of Clinical & Administrative Sciencespublished "New Initiatives for HIV Taking Off This Year"
Faculty awards
Dr. Lindsey Crist, Assistant Professor of Clinical & Administrative Sciences, was selected as the 2017-2018 Teacher of the Year after nomination by students and peer review. She will be honored at the Teacher of the Year luncheon along with winners from all schools of pharmacy in the U.S. at the American Association of Colleges of Pharmacy in July 2018.
Dr. Nicole Culhane, Assistant Dean for Experiential Education & Professor of Clinical & Administrative Sciences will the Excellence in Experiential Education Award from the Experiential Education Section of the American Association of Colleges of Pharmacy in July 2018.
Dr. Ashley Moody, Assistant Professor of Clinical & Administrative Sciences was presented with the American Pharmacist Association Immunization Certificate of Recognition by the Immunizing Pharmacists SIG at its annual conference in March 2018.
Dr. Ray Weber, Associate Professor of Clinical & Administrative Sciences was presented with the Mentor of the Year Award by the Class of 2018 at the graduation banquet on May 18, 2018.
Faculty Activities
Dr. Anne Lin, Dean & Professor of Clinical & Administrative Sciences was installed as a Trustee for the 2018-2019 Board of Directors of the Maryland Pharmacists Association on July 1, 2018. This is Dr. Lin's second year of service on the Board.
Student Accomplishments
The following Class 2018 students matched to PGY-1 residencies:
Cesar Bejaraono-Garica '18 – Meritus Medical Center – Hagerstown, MD
Alyssia Dyett '18 – University of North Carolina Chapel Hill/Walgreens (community pharmacy residency), Chapel Hill, NC
Nahed Elias '18 – Virginia Commonwealth University Medical Center (community pharmacy residency)– Richmond, VA
Kyle Gundlach '18 – Desert Regional Medical Center – Palm Springs, CA
Quynh-Nhu Ha '18 – Sinai Hospital – Baltimore, MD
Shannon Haar '18 – Virtua Health – Mt. Holly, NJ
Miaka Huynh '18 – Indian Health Service Residency, Public Health Service
David Lewis '18 – Shady Grove Medical Center -Adventist Health Care – Rockville, MD
Mayrim Millan- Barea '18 – Johns Hopkins Hospital – Baltimore, MD (combined PGY1/PGY-2 & MS in Health System Administration)
Binh Nguyen '18 – Mercy Medical Center – Mason City, IA
Raza Zeinab '18 – Howard County General Hospital – Columbia, MD
Tiffany Sherrod Harris '18 – Wake Forest Baptist Health (community pharmacy residency) – Winston-Salem, NC
The following Class 2017 Alumni matched to the following PGY-2 residencies after completing a PGY-1 residency:
Vala Behbahani '17 – Mount Sinai Hospital - New York, NY (Solid Organ Transplant)
Rachel Dewberry '17 – MedStar Health – Columbia, MD (Health System Pharmacy Administration)
Shayne Wharton '17 - Pittsburgh Veterans Administration Medical Center – Pittsburgh, PA (psychiatry)
Upcoming Events
Camps, Conferences & Events
Now – August 10
Mast Tennis Camp
---
Now – August 17
A Child's Place Children's Camp
---
June 18 – August 10
Camp Notre Dame
---
June 18 – August 17
KidsRock Camp
---
June 18 – June 22
Adelante Latina*
---
June 24 – July 13
Johns Hopkins: Center for Talented Youth Camp (CTY)*
---
June 24 – June 29
Sports Broadcasting Camp*
---
June 25 – June 29
School of Pharmacy Day Camp
---
July 6 – August 3
Baltimore Collegiate School for Boy Day Camp
---
July 8 – July 28
Operation Teach*
---
July 9 – July 12
All Pro Boys Lacrosse Camp*
---
Welcome 2018-2019 Academic Year
August 23-24
New Student Orientation
---
August 25 – September 1
Welcome Week
---
Commencement 2019
May 19, 2019 Royal Farms Arena
---