October 12, 2017
Bestselling Author Kristin Hannah Presents at NDMU
Fireside Chat with Author of The Nightingale: Free and Open to Public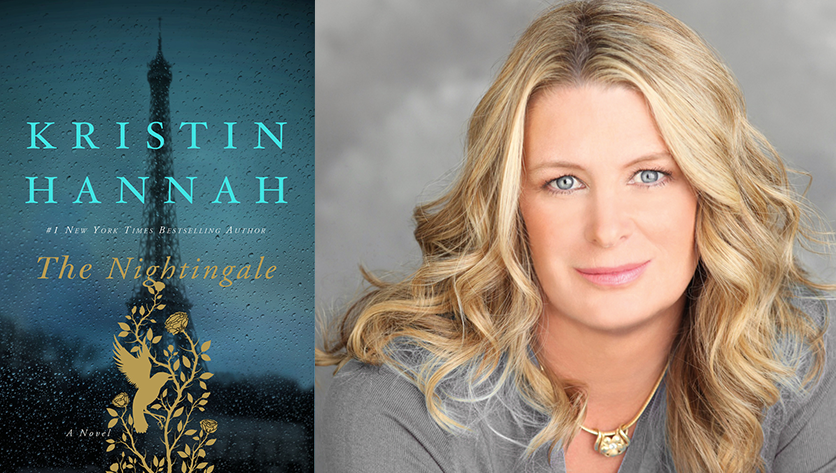 Kristin Hannah, award-winning and bestselling author of more than 20 novels including the international blockbuster, The Nightingale will be presenting at Notre Dame of Maryland University on October 17.
Her novel, The Nightingale, has been published in more than 39 languages and is currently in movie development at Tri Star Pictures.
Hannah's presentation is part of the University's Common Read program where all students, faculty, and staff read the selected literary work and participate in various opportunities throughout the academic year to engage in scholarly inquiry, broaden and deepen their understanding and responsiveness to social problems, promote dialogue and interdisciplinary exchanges, and seek opportunities to put the new learning into action.
The format of the presentation is a Q & A with the author in the University's LeClerc Hall. It is free and open to the public and begins at 7:00 p.m. For more information: Kristin Hannah: Fireside Chat at NDMU.
Hannah is a former-lawyer-turned writer who lives in the Pacific Northwest and Hawaii with her husband. She began her writing career as a young mother and has never looked back. Her novel, Firefly Lane, became a runaway bestseller in 2009, a touchstone novel that brought women together, and The Nightingale, in 2015 was voted a best book of the year by Amazon, Buzzfeed, iTunes, Library Journal, Paste, The Wall Street Journal and The Week. Additionally, the novel won the coveted Goodreads and People's Choice Awards. The audiobook of The Nightingale won the Audiobook of the Year Award in the fiction category.