We are here to support you in your overall health and wellness—mind, body, and spirit—through education, services, and activities so that you can achieve academic and personal success.
Health & Wellness Coaching
Coaching facilitates lasting behavioral change through a co-active process; focusing on the care of the whole person and their personal growth. Health and wellness coaching is a free service for NDMU students and is individualized to suit your needs. Sessions are 30 minutes.
Current Topics
stress management techniques
progressive relaxation
deep breathing
mindfulness
meditation
guided imagery
---
Important Health Forms & Information
Meningitis
Meningitis causes an inflammation of the membranes covering the brain and spinal cord. It is very serious and can be deadly. All students who reside in campus housing are required to have the meningitis vaccine.
Read more about meningitis at the Centers for Disease Control (CDC).
---
Healthcare & Medical Centers
Health Resources & Phone Numbers
Health Insurance
---
Health-Related Topics
---
Important Numbers
Med-Star Ask-A-Nurse
Patient First (Greenspring Station-Falls Road)
CVS Pharmacy
Poison Control Hotline
Turnaround, Inc. (formerly Sexual Assault Center)
St. Joseph Urgent Care Center
Student Health 101
Our e-magazine provides interesting topics, trends, and tips regarding health and wellness for Notre Dame students!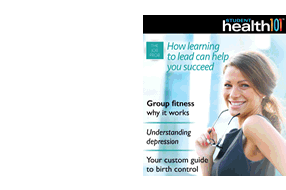 Additional Information
American Pharmacist Association-Academy of Student Pharmacists (APhA-ASP) Articles
Fall Ailments
Answers to questions such as:
"What's the difference between a cold and allergy symptoms?"
"How long does a cold last?"
"What if my cold seems to be getting worse or I develop other symptoms?"
Flu Season
Prepare for flu season with information about the symptoms and complications of flu, how the flu is spread, and what can be done to prevent spreading or getting flu.